TEXTS:
ARMORIAL and GALLERIES:
» Modern Russian Heraldic Art
»» The Guild of Heraldic Artists
THE OPEN ARMORIAL:
» Vol.I: the Commoners
» Vol.II: the Noble Families
» Vol.III: the Corporations
» Vol.IV: the Ecclesiastical Heraldry
» Supplement
ALMOST HERALDRY:
» Nobility
ORDERS, AWARDS, INSIGNIA:
» Imperial Orders of Chivalry
» Modern Orders and Awards
» Insignia of Rank and Office
» Fontes Honorum
» Russia and the S.M.O.M.
» Russian Heraldry That Is Not
» F.A.Q.
» Links
Section: Michael Shelkovenko, GHA[R] vice-chairman
City of Anadyr (of the Autonomous Province of Chukotka)
Artist: M. Shelkovenko, GHA[R]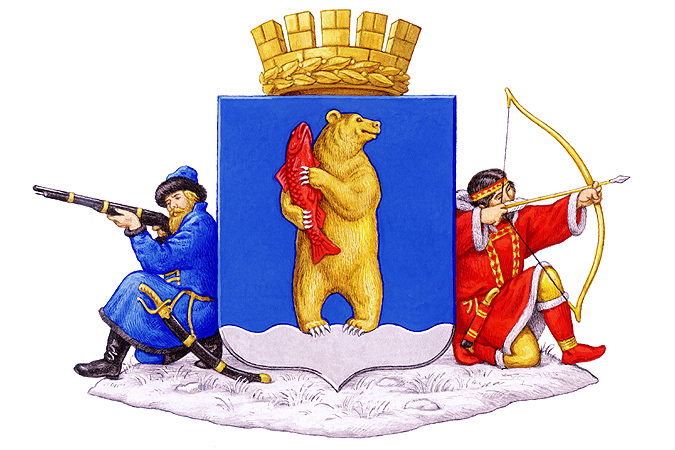 Arms of the City of Anadyr (the capital city of Chukotka) as painted on a Certificate of registration issued by the Heraldic Council to the President of Russian Federation. Arms were designed by D. Ivanov, GHA[R], and M. Shelkovenko, GHA[R], and established in 2005.